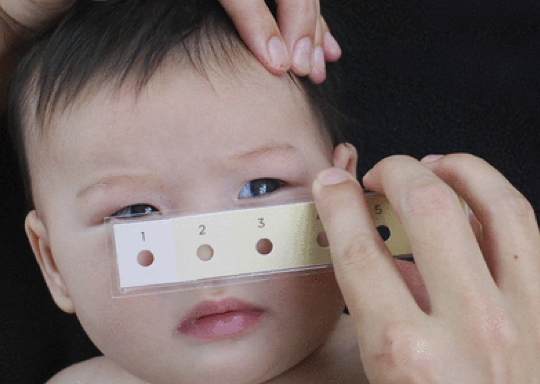 A Transformational Approach to Neonatal Jaundice
Jaundice is the most common condition requiring medical treatment in newborns, yet thousands of babies go undiagnosed and untreated for lack of access to adequate medical care. In severe cases, neonatal jaundice can cause permanent neurological damage, cerebral palsy, deafness and even death. In Peru, untreated neonatal jaundice is a public health problem. Up to 90% of public healthcare facilities lack the capability to adequately diagnose and treat neonatal jaundice, resulting in a rate of kernicterus (jaundice-linked brain damage) 20 times greater than in developed countries.
Source: INMED Partnerships for Children
Our validation study of the bili-ruler was published in Pediatrics.