Anne CC Lee
Associate Professor, Harvard Medical School
Director of Global Newborn Health
Department of Pediatric Newborn Medicine
Brigham and Women's Hospital
Anne "CC" Lee's research focuses on global perinatal epidemiology and the design and evaluation of interventions to reduce the major causes of maternal and neonatal morbidity and mortality.  Dr. Lee studied biomedical engineering and the fine arts at Duke University.  She received her MD from Harvard Medical School and completed pediatric residency at Boston Children's Hospital/Boston Medical Center. Dr. Lee was a primary care pediatrician at Boston Medical Center and in Boston Chinatown at the Floating Hospital, with a focus on immigrant and refugee health.  After working with the Surmang Foundation (2004-6) to develop a maternal-child health program in the Tibetan Qinghai province, she completed an MPH and postdoctoral fellowship at Johns Hopkins Bloomberg School of Public Health. Dr. Lee has served on the Child Health Epidemiology Reference Group and National Institute of Child Health and Human Development Strategic Planning Working Group.  She cares for mothers and newborns who deliver at Brigham and Women's Hospital and is the proud mother of four children.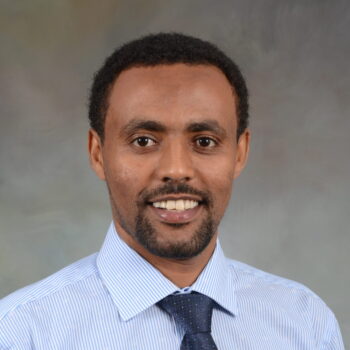 Estifanos Baye


Research Scientist
Estifanos earned his PhD in Epidemiology from Monash University (2018) in Australia, and his MPH in Epidemiology & Biostatistics from the University of Gondar (2011). He has worked as a Lecturer and Researcher at the Schools of Public Health in different universities in Ethiopia and as a Teaching Associate at the School of Public Health & Preventive Medicine in Monash University. During his PhD, he studied the impact of nutrition interventions, including diets low in advanced glycation end products and carnosine supplementation, on cardiometabolic disease prevention and treatment. He is passionate about investigating low-cost prevention strategies to tackle major global health priorities as well as teaching public health and evidence-based medicine courses for next generation health care providers. He moved to Boston to join the Global AIM lab in 2019.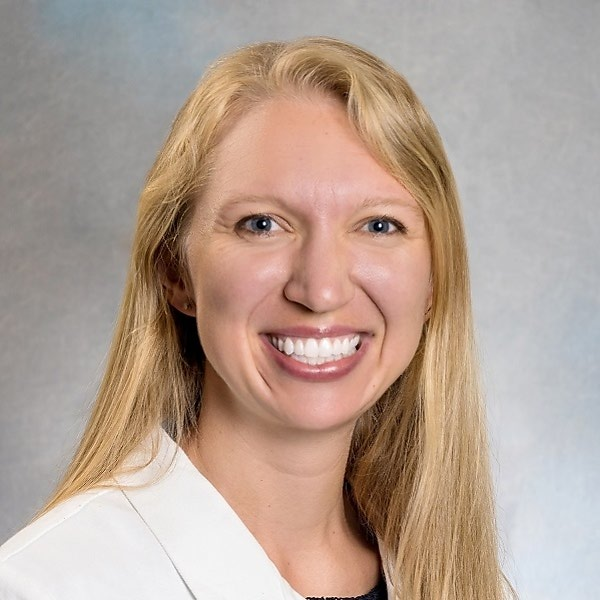 Krysten North


Attending Neonatologist
Krysten is a neonatologist whose research focuses on improving the health and survival of small and sick newborns in low- and middle-income countries. Dr. North received her MD from Columbia University's College of Physicians and Surgeons and her MPH from the Harvard T.H. Chan School of Public Health. She completed her pediatric residency at The Children's Hospital of Philadelphia. After residency, she spent a year working in Malawi with Cincinnati Children's Medical Center before completing her neonatology fellowship at The University of North Carolina at Chapel Hill. Her research fellowship focused on the growth and nutrition of low-birthweight infants in India, Malawi, and Tanzania. In addition to research, she works in the NICU at Brigham and Women's Hospital and Newton Wellesley.
Ingrid Olson


Project Manager
Ingrid joined the Global AIM lab in 2019 after graduating from Boston University School of Public Health. During graduate school, Ingrid worked as a Research Assistant for the school's Department of Global Health on qualitative analyses for projects in Zambia and South Africa. Prior to school, Ingrid was introduced to public health serving as a Peace Corps Volunteer in Senegal (2015-2017) working with local partners on community nutrition initiatives and reproductive health education. Her research areas of interest include intervention design and impact evaluation of global maternal and child health programs. Ingrid supports all ongoing research projects in the lab as needed, but is currently focused on publishing analysis from the Bangladesh studies.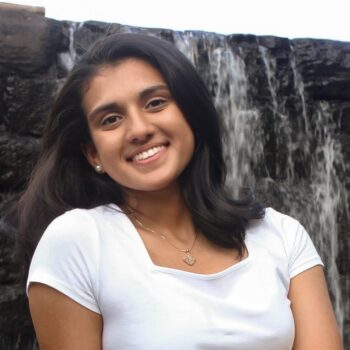 Saumya Vodapally


Research Assistant
Saumya Vodapally graduated from the University of Connecticut with a B.S. in Molecular & Cellular Biology and Women's, Gender, & Sexuality Studies. Her passion lies in health advocacy and bettering health outcomes for mothers and children, locally and globally. Saumya hopes to pursue a career in Maternal and Child health, looking specifically at access to healthcare in marginalized communities and under resourced areas.  She joined the Global AIM team as a Research Assistant in June 2022 and continues to work on projects in the lab.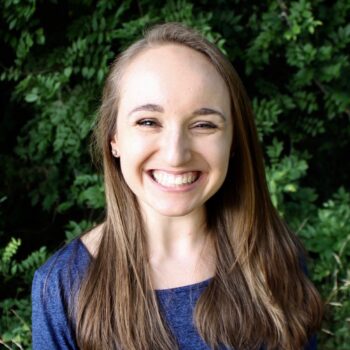 Lian Folger


Project Coordinator
Lian joined the Global AIM Lab as a Research Assistant in 2015 after completing her Bachelor's degree in Neuroscience and Global Health at Middlebury College. She worked primarily on the Bili-ruler and gestational age systematic review projects, and transitioned to the role of Program Coordinator in 2018. Lian completed her MPH degree at the UNC Gillings School of Global Public Health in 2021, where she was a Fellow with the UNC Center of Excellence in Maternal and Child Health and a trainee with the UNC Center of Excellence for Eating Disorders. She is currently working on research projects with the Global AIM Lab, particularly the SUN Project, while preparing to apply to medical school.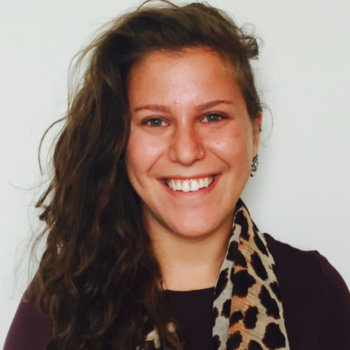 Michelle Eglovitch


Research Member & PhD Student
Michelle served as the Project Manager for the ENAT Study for three years, and is now pursuing a PhD in Clinical Psychology at Virginia Commonwealth University. Prior to joining the lab, Michelle has worked as a maternal health research fellow at the Centre for Infectious Disease Research in Zambia (CIDRZ), as a program analyst at the Association of Maternal and Child Health Programs (AMCHP), and as a research assistant for the Pregnancy Health Interview Study at Boston University. Michelle received her B.A. in Public Health from the University of Rochester in 2013, and her Masters of Public Health from the Boston University School of Public Health in 2016. Michelle is passionate about global maternal mental health and improving outcomes for mothers and babies in resource-constrained settings.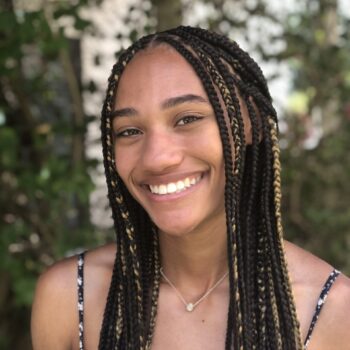 Grace Allen


Undergraduate Student
Grace Allen is a current undergraduate student at Harvard University, where she is earning her Bachelor's degree in Human Evolutionary Biology. Grace hopes to pursue a career in maternal-fetal medicine, and work in the global health sector following medical school. Grace has worked with the Vayu Global Health Foundation, and worked as an implementation researcher to efficiently provide low-cost respiratory support for neonates and infants in low-and-middle income countries. Grace joined the Global AIM lab in Spring 2021 because of its dedication to addressing global inequalities in maternal and pediatric healthcare. She continues to work on research projects with the Global AIM lab.
Hanna Amanuel


MD/PhD Student
Hanna is an MD-PhD candidate at Harvard with a focus on reproductive justice and migration. She completed her bachelor's degree in Social Anthropology with a secondary in Global Health and Health Policy at Harvard College and her master's degree in African studies at the University of Oxford. Hanna is passionate about ethnographic research that centers those most impacted and highlights the structures that produce reproductive injustices. She has conducted qualitative research on topics including reproductive healthcare access and experiences, humanitarianism and development, and forced migration in Eritrea, Ethiopia, Mexico, South Africa, Sudan, and the United States.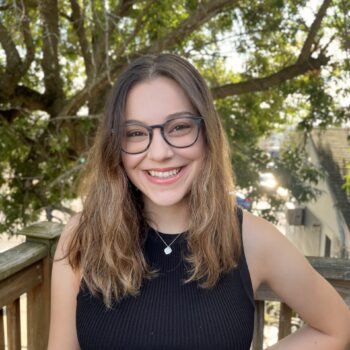 Sophie Driker


MPH Student
Sophie Driker is completing her Bachelor's degree in Community Health at Tufts University and is  an MPH candidate in Tufts' dual degree program. Sophie is interested in global reproductive health issues and social epidemiology. She joined the Global AIM lab as a research assistant in June of 2021.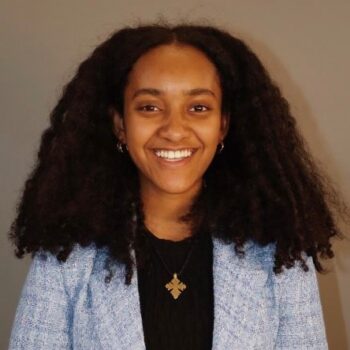 Gellila Asmamaw


Undergraduate Student
Gellila Asmamaw is a Harvard undergraduate studying Neurobiology with a secondary in Global Health and Health Policy. She is interested in researching maternal-fetal health determinants as they relate to child neurodevelopment, particularly in low-resource regions like Ethiopia. In Spring of 2022, Gellila joined the Global AIM Lab as a research assistant for the ENAT study.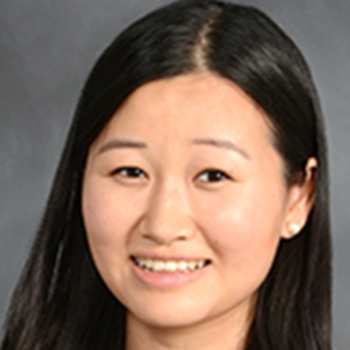 Melanie Gao


MD, Pediatric Resident
Melanie is a pediatric resident physician at NewYork-Presbyterian Weill Cornell. She graduated from Columbia University and has participated in medical and research initiatives in Panama, Honduras, and China to address healthcare access and disparities. Dr. Gao is most passionate about identifying nutritional strategies for optimal growth and neurodevelopmental outcomes in preterm and term babies, with a particular interest in improving outcomes for newborns in resource-constricted areas. She joined the Global AIM lab in Spring 2021 and hopes to pursue a fellowship in neonatology in the future.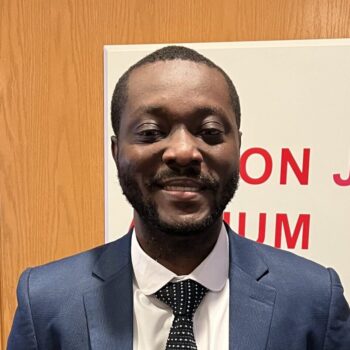 Fredrick Kwapong


MD, MPH Student
Fredrick is a medical doctor from Ghana and worked in the Obstetrics and Gynaecology department in the Ashanti Regional Hospital, Kumasi-Ghana. Dr. Larbi Kwapong holds a first MPH degree in Health Services Planning and Management from Kwame Nkrumah University of Science and Technology, Ghana and currently in Harvard University School of Public Health pursuing Global Health and Population. He was a Part-time Lecturer at the Christian Service University College, Department of Obstetrics and Gynaecology and has held several positions in his field of work. Fredrick's main focus is directed at improving both maternal and neonatal outcomes and this opened door for him to join the Global Aim lab as a graduate intern.